Yakiton・Yakitori

Every morning, we buy fresh ingredients and use them for our skewers. Each skewer is prepared with care and delicacy in order to deliver the best flavors.
Customers can choose from 3 different sauces (Teriyaki, salt, or miso). Teriyaki sauce has been cooked for 4 hours and is Nagiya's proud recipe from Japan.
Beef guts hot pot
Nagiya's signature dish, beef guts hot pot!!
You will be surprised to see a tower of garlic chives in the middle of the hot pot, which you will only find in Nagiya.
We have varieties of hot pots including beef intestines, pork, chicken, sukiyaki.
You can also choose the flavour of your soup from regular miso, white miso, kimchi, or seafood soy sauce base.
After eating all of the ingredients in your hot pot, you can finish it off with noodles or rice and enjoy a completely new dish!!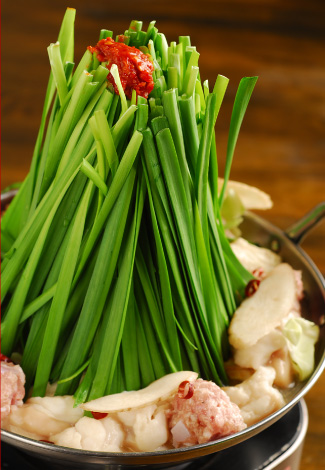 Classic miso soup
Nagiya's original miso base soup is very rich in both taste and flavor.
The broth from the vegetables and beef intestines has amazing depth and is a must try!
※ Chicken and pork hot pot also available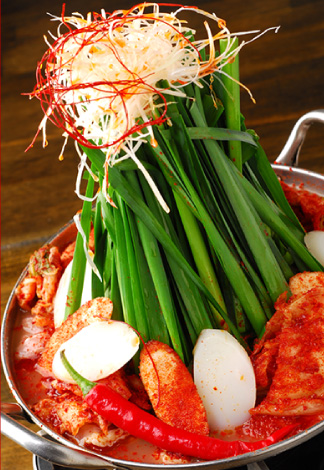 Kimchi soup
The balance between the spicy kimchi and sweet beef intestines is key for this popular soup.
Highly recommended for spicy food lovers!
※ Chicken and pork hot pot also available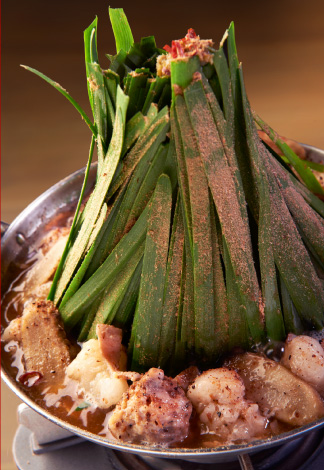 Seafood-flavored
soy sauce soup
You can enjoy the flavors of both seafood
and beef intestines in one hot pot!
The soy sauce base soup with great flavors
of seafood will have you hooked!
※ Chicken and pork hot pot also available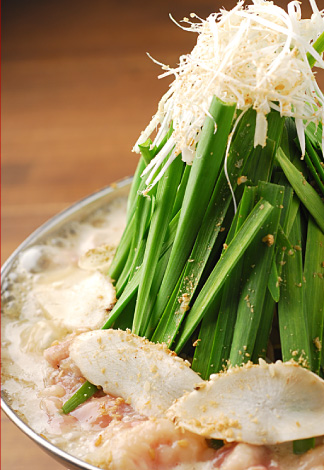 White chunky miso soup
The creamy white miso soup brings out
the sweet flavors of the beef intestines!
The thick chunky soup is a great match
for all the vegetables.
※ Chicken and pork hot pot also available
Sushi & Sashimi

Every week, we have fresh fish delivered from different parts of Japan for our customers to enjoy. We also have varieties of sashimi and sushi with reasonable prices and consistent quality. Our sushi menu is popular among our customers and is highly recommended.

Nokke sushi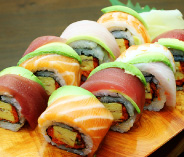 Rainbow roll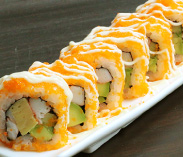 California roll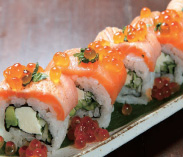 Salmon roll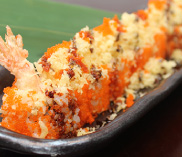 Shrimp tempura roll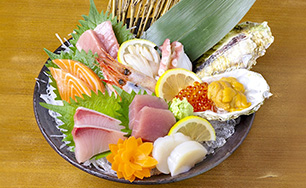 Sashimi 10 kinds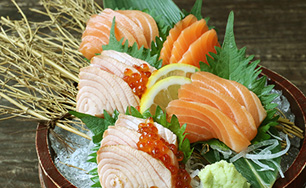 Assorted salmon sashimi